Top Five Tips to Have a Tip Top Christmas
Aah It's that time of year when we 'should' feel magical and create the perfect 'instagramable' image of Christmas. And yet, it can all feel a bit much and the mental load becomes almost unbearable, can't it? We have our wonderful Sisters around us (thanks to the amazing SisterHub) to keep us on track and lift us up when we need it (or pour another drink!) but we all need as much advice as we can get!
Somehow, Christmas (those couple of days of making merry and peace to humankind) has run out of control. It's started in November (and in some shops in September!) and the pressure to be all things to everyone can be too much. Well I'm here to help. Let's take the Overwhelm out of Christmas and have you shimmying into the new year unscathed.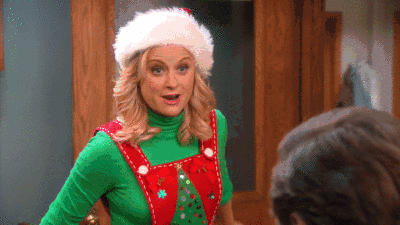 Top Tip 1 Stop the Perfectionism
OK, the truth is most people don't have the £7 million budget that John Lewis does to create the perfect Christmas, so stop trying. Yes, you want it to look pretty and the presents to be well received, but you don't have the same budget and you are setting yourself up for a fall. This expectation of perfect will come crashing down at about 1pm (as I discovered on my daughter's 3rd Christmas) when you've all had 3 hours sleep with multiple, 'Is he here yet?' wake ups and a selection box has been consumed on the sly, so the massive sugar crash happens just as you are about to serve dinner and she has to be put back to bed. Perfect NOT, but I can look back and laugh and it helped me see that no matter how much I kill myself for the perfect Christmas, the perfection is in its imperfection. Lesson learned.
Top Tip 2 Sod the Shoulds
Christmas is a time when the 'Shoulds' go on overdrive. Seriously consider what is important to you and sod the rest. Now does that mean that Auntie Betty is excluded from all the festivities because she is a bigoted horror who complains about everything all the time, well that's up to you. Personally, I'd decide how much I can handle and then give that amount of time and love to her. My conscience is clear that she's not been left alone, after all she's 89 and got no one else, but my Christmas hasn't been ruined and I've saved my kids from hearing her horrible ramblings. (By the way, Auntie Betty isn't real, but you get my drift.) Equally you set the size of the present giving agenda. If it's out of control reign it in, you have choices, you can decide. If you like Christmas in November sod me and my abhorrence of these early climaxes! It's YOUR Christmas work out what you want it to be and do it consciously your way.
Top Tip 3 Don't catch Comparisonitis
This can be an epidemic at Christmas and it will leave you falling short everytime. There will always be someone who buys more, decorates better, fresh cooks everything, does copious amounts of charity work etc etc etc. Seriously, stop comparing the highlighted version of their world to the reality of yours. You don't know what's going on for someone at any given time so focus on your Christmas how you want it with those you love. Top
Tip 4 Know your Numbers
Giving presents can be such a joy but it's not a joy if you get into massive debt and have to pay for
Christmas for the rest of the year. Start with a budget. Know how much you want to spend and what that means for each person you want to buy for. If you have children it can be difficult to hear that Little Jonny has X,Y and Z, but ask your children what they remember about 2 Christmases ago and see what they say. The answer might surprise you and the last thing children need is an Iphone X coupled with stressed out parents who are paying it off if they can't afford it.
Top Tip 5 Organise Your Time
Again, this time of year can be insanely busy with parties, school concerts, family get togethers and then there is the shopping, wrapping and cooking etc. Look at your month and make a plan, decide what you will and won't engage in. If you want a system to avoid the overwhelm I have a great mini course you can use Click Here for details. By taking control of your Christmas you will enjoy it more and feel it's true spirit, rather than it leaving you burnout, worn out and resentful.
Above all I do hope you have a wonderful festive period, whichever festival you are celebrating and I wish you a happy, healthy and wealthy new year. Dont forget the Christmas De-Frazzle (basically a chance to meet and get drunk) in That Beer Place in Chester Market on Friday 21st December.
Michala Leyland is an accredited Energy and Performance Management Coach, a motivational speaker, author of Bounce Back from Burnout, founder of the Solution Focused Sisterhood & creator of the Clearing programme. She has 18 years' experience teaching, training and coaching in the education/business and charity sector. She is passionate about helping women gain emotional resilience, manage their energy in order to perform at their best and create a definition of success that works for them.
Want to get a feel for what she can do for you? See more at:
www.woodforthetreescoaching.co.uk
www.facebook.com/woodforthetreescoaching
@wfttcoaching – Twitter and Instagram